Structural timber
The Hontoir Sawmillwood products are meticulously produced using the latest technologies just like the structural oak timber. This product is proposed to roofing companies, joiners, dealers and private individuals.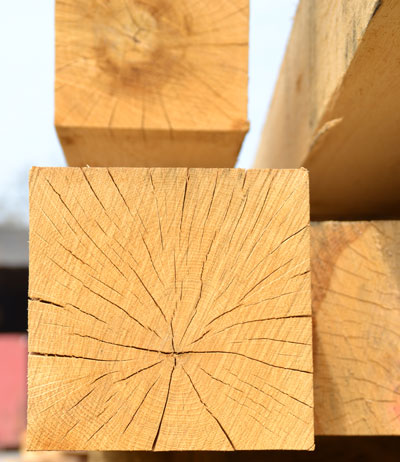 The winning assets of structural timber from the Hontoir Sawmill
Lead time. We take orders round the clock and supply your structural timber within a week (*).
Delivery of your structural timber. We deliver your order rapidly at the building site.
Undeniable value for money. Like all products of the Hontoir Sawmill, the structural timber is sold at an attractive price (direct sale).
Products mainly of European origin. Our structural timber comes from sustainably managed forests.
Structural timber: technical data
The structural timber on offer ranges from 10-10 cm to 50-50 cm. Length: 1 to 8 m.
It is worth noting that the wood beams are certified "Q-PA" quality. "Healthy" sapwood is accepted on two of the edges.
There is also "Q-P1" and "Q-P2"quality.
(*) The lead times indicated on the Hontoir Sawmill website are those generally recorded, so they do not have contractual force.