The sawmill
The Hontoir Sawmill is situated in Faulx-les-Tombes (Gesves), near Namur, in Belgium. Established in the region since 1924, it relies on the family expertise of four generations and employs a staff of ten. The sawmill handles 700 m² of oak every year.
Passionate about wood, Christian Hontoir and his two sons, Geoffroy and Jérôme, select wood of extremely high quality, 90% of which stems from local Belgian forests and 10% from France.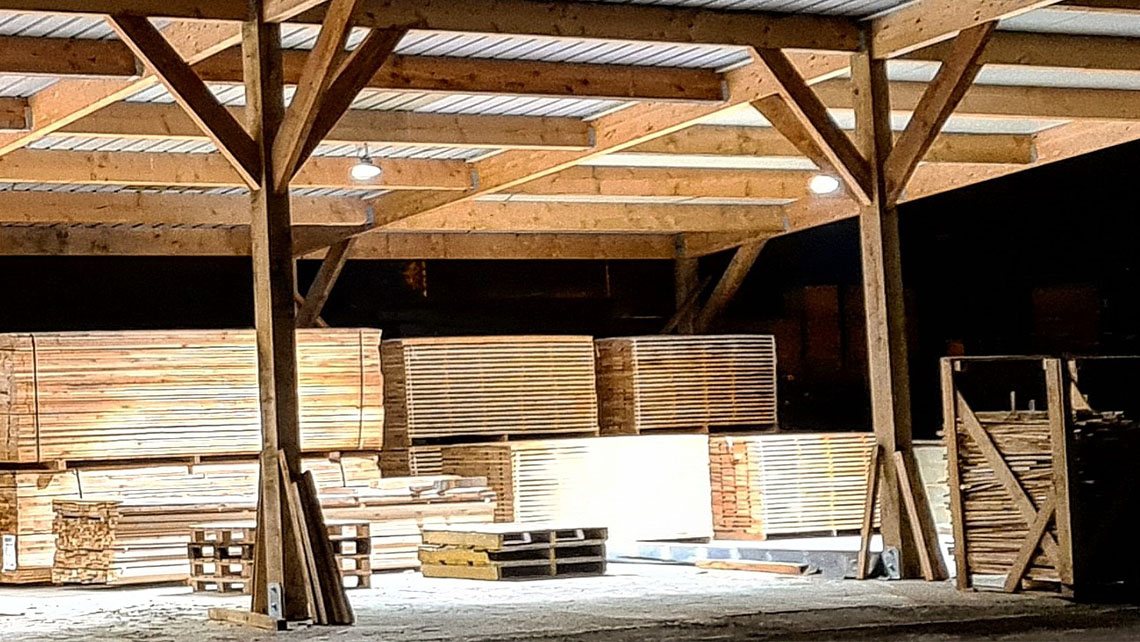 No items in this category
Why call on the Hontoir oak sawmill
There are many reasons to call on our sawmill:
A sawmill with state-of-the-art technology. In tune with the times, the Hontoir Sawmill has kept pace with the sawing technologies to provide high-quality work fast.
High value for money for the supply of sawn wood.In correlation with the preceding point, the extensive modular nature of our installations and their productivity enable us to provide quality work at a suitable and competitive price.
Respect for the environment thanks to wood sources from sustainably managed forests. The sawmill works only with wood from sustainably managed forests. It is moreover in the process of obtaining PEFC certification with a view to sustainable development.
How to get to the sawmill and opening hours
As you will read on our sawmill's contact page, we are easy to get to thanks, being conveniently located near the E-411 motorway, and we keep ample opening hours.
A sawmill for private individuals and professionals alike
Contrary to preconceived notions, our sawmill is also open to private individuals (who can buy parquet, skirting boards and other such finished products).
Needless to say, we are also at the service of professionals (joiners, building contractors, carpenters, etc.) who can acquire high quality basic and finished products.